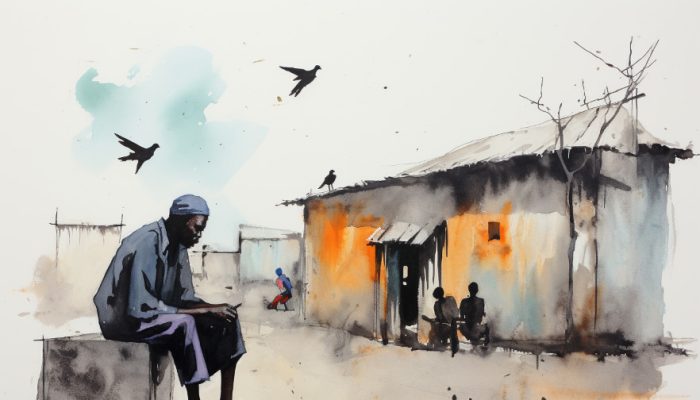 We know what it is for a child
it is darkness, literal darkness
the shadowy viny goblins
that hide in bedrooms at night
and with their sinewy fingers of slime
pull out hair on the back of his neck.
And we know what it is for a woman
a word too terrible to be said
that, which (God forbids) if it happens
makes her body become a body
she does not want as hers anymore
it becomes dirty, with a dirtiness
that can never ever be cleansed.
But what is it, what is it for a man?
what is a man's deepest darkest fear?
it is to find a woman he loves
it is to marry the woman he loves
it is to have a child he loves
that he would lay his life down for
It is to dream of what his child will become
it is to provide, mentor, watch him grow
and when his child is four, or forty-four
to rudely discover he's not his own.